Attention guests who have tentative 2022 reservations! If you have not confirmed and received an email that your 2022 reservations are confirmed, you must send an email immediately to (couleelodgeresort@gmail.com) or the tentative 2022 reservation you made last year will be lost. Please do not try to confirm reservations by telephone. Making reservations on line (couleelodgeresort.com) will be available to the general public on February 1, 2022.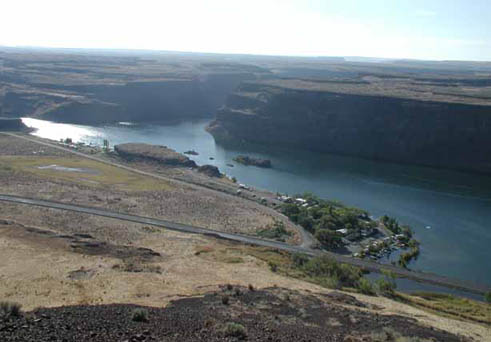 Fun in the Sun!
Coulee Lodge Resort sits alongside beautiful Blue Lake in the heart of the Grand Coulee in Eastern Washington State. We are known as one of the top resorts in the state for fishing, camping, boating and more.
Reservations sell out quick so don't wait to get your place in the Sun!
Inside the General Store you'll find everything you'd need to land that record size trout and make an evening of camping and fun to go with it ! Blue lake is known for its excellent trout fishing !! We've got all the tackle and gear plus Paddle Boat Rental, Pontoon Boat Rental, Cold Beer, Ice, Bait and more !